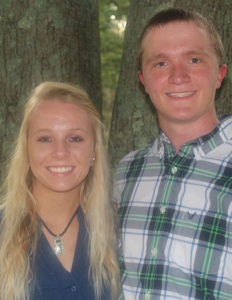 Two Crothersville teens will be taking part in this Sunday's Jackson County Fair Queen Pageant.
Cassidy Mantz, daughter of Brian & Regina Huey and George Mantz, sponsored by the Crothersville Extension Homemakers, is one of the 17 contestants in the annual grandstand kick-off to the county fair.
Derrick Maxie, son of Ryan & Linda Begley and Dennis Maxie, will be one of the four escorts for the pageant.
~photo courtesy of Denise Maxie