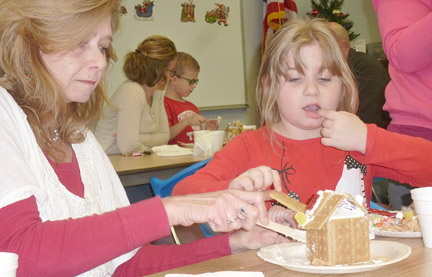 There was a housing boom last week with over 40 gingerbread houses being made at the Crothersville Library. The event was a part of a holiday family craft time.
Youngsters and their families were treated to a container of milk which, when emptied, served as the support structure for graham crackers and gingerbread house decorating.
Rebecca Masnick of Austin used a convenient way of cleaning sweet, sticky icing off the fingers during construction while her grandmother Sandra Randall assisted with holiday building project.