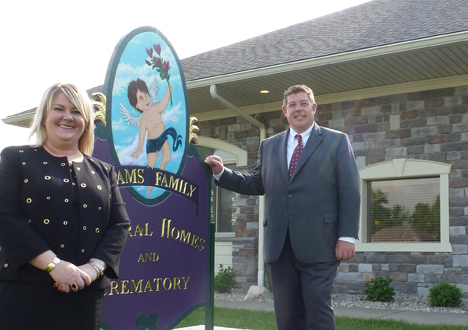 Mark and Leslie Adams of Adams Funeral Home in Crothersville have expanded their business service to a third location on the west side of Scottsburg.
The Crothersville-based business began locally in 1996 when they purchased the former Kovener & Sons Funeral Home. In 2010 they expanded to Henryville when they acquired that community's sole funeral home.
The local family business will be holding a public open house at their Scott County location at 138 Westavia Blvd. at the Scottsburg Golf Course this Sunday, May 15, from noon to 5 p.m.